Letter to the Editor and Bulletin response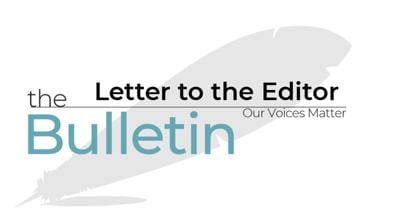 Bulletin Staff,
I write this letter in concern of an article that was printed in your September 6, 2018 issue. The article on the removal of a staff member due to his inaccuracies was unnecessary.
Misquoting information is a serious issue in journalism that should be handled professionally. The plastering of the staff member's name and photo in this front page article was anything but professional. This situation could have been handled without the public shaming of the ESU student. For instance, printing the corrections to the articles in the "Corrections" section of your paper. In this section, corrections are stated and the names of the journalists are left out.
If you were to do this and felt the need to let the campus know that the journalist had been let go from The Bulletin, you could have eloquently stated so. There is no reason to use the school newspaper to call out a novice journalist for their mistakes.
Also, if you absolutely feel the need to print articles like this, please proofread them. The amount of mistakes in grammar and mechanics found in the Bulletin is quite laughable, according to multiple readers. With these statements, I conclude that The Bulletin has ample room for growth in its journalism and professionalism.
Best,
Alyssa Wistuba
---
Hi Alyssa,
Thank you for sharing your comments. The Bulletin, and myself, would like to sincerely apologize again to the persons misquoted and misrepresented, as well as the people affected by the fabrications within the stories. Of all the mistakes a reporter can make, fabrication is one of the most serious. We are working to make it right and are striving to be better.
Additionally, we agree with you. Misquoting information is a serious issue that should be handled professionally. This is why we chose to use the standard industry practice and be transparent with what happened. 
Being a student and a journalist is a tough job. It's a job that rarely comes with thanks, and yet is still vital and important to the campus community. The margin for error in this job is very small. There is no such thing, legally speaking, as a "student journalist." We are held to the same standards as any professional in our field. Every staff member that works for The Bulletin is aware of this.
The decision to terminate Alec Walberg's position with us was not an easy one, but a decision that fell in line with standard industry practice for journalists. For reference, I would direct you to "The New York Times" article on their reporter Jason Blair. Another reference would be Stephen Glass.
This is not done to sensationalize the situation, but in an effort to maintain the same transparency in our business that we expect from other governing bodies when we cover them in the news. 
All a journalist has is their credibility. All a newspaper has is their reputation. We must guard this jealously, especially in this time of fake news. 
The Bulletin has not and will not hesitate to ask the hard questions and demand facts. We owe it to our readers to be as transparent as we can be in this situation, where trust was broken. We are a public forum dedicated to reporting the facts.
To address your last note, news style and Associate Press style are often unfamiliar to others. If there are specific instances of our grammar and mechanics that you find issue with, please let us know.
We'd welcome it,
Sarah Spoon
Editor-in-Chief
The Bulletin